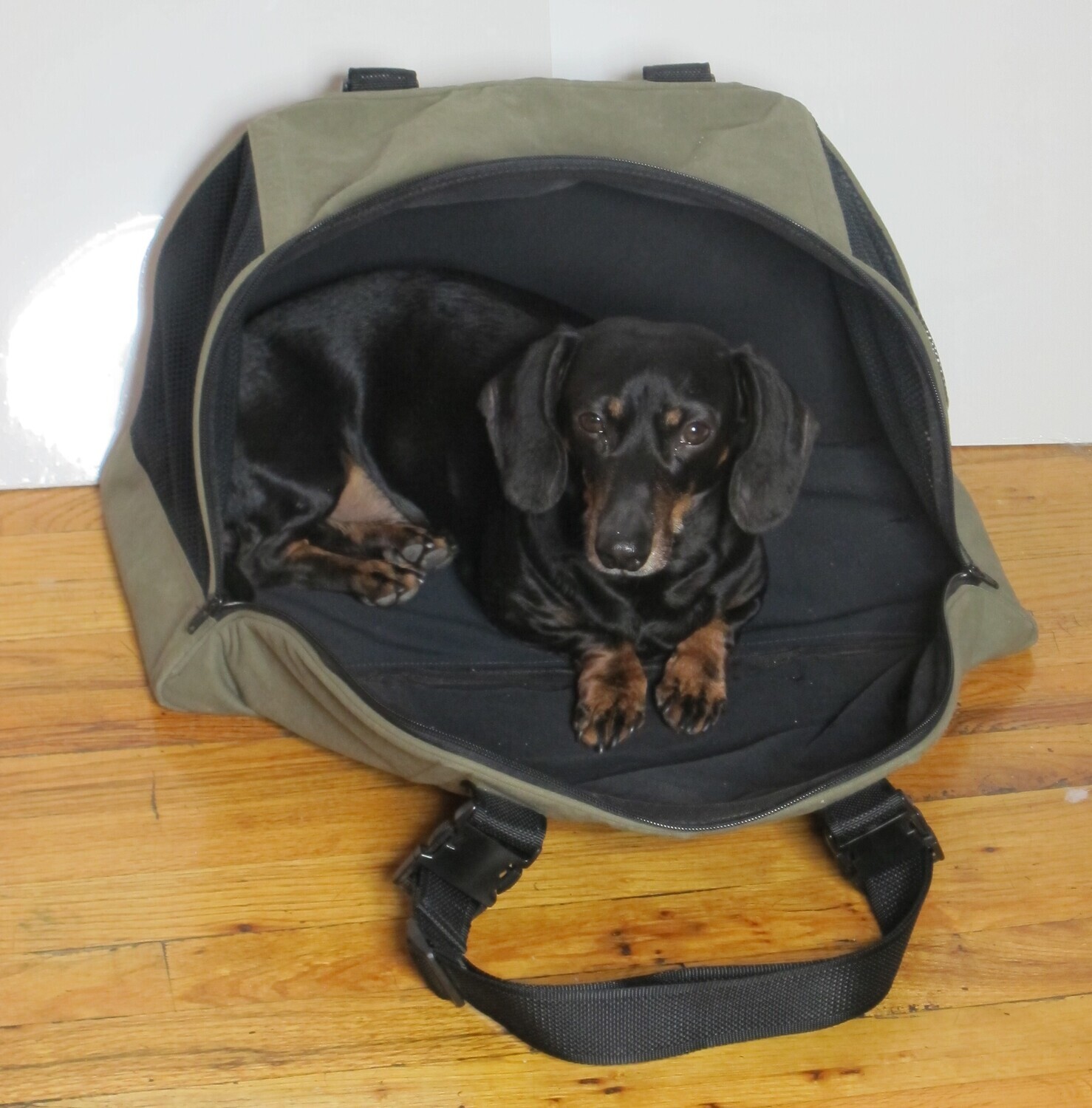 TotePet™ Fold-Able Carrier
SKU 00001
Product Details
Material: 100% cotton/Poly
Color: Drab (Olive Green)
Print: Neutral
Fit: 25-30lbs Pets

This fold-able tote carrier specifically designed for the convenience of storage by Tunji Dada® is made of 70's repurposed vintage army shelters.
This unique and versatile Eco-friendly portable carrier is conceived to mimic the cargo hatch, your pet will willingly walk in.
A 10% of all sale proceeds will be donated to ASPCA. We welcome suggestions to other pet organization dear to you.
Artisan made in NYC. We follow and observe all environmental and ethical rules.
Note: Please allow up to 1-2 months for delivery from date of per-order.
https://www.youtube.com/watch?v=kzVPC9qAWJ4

Save this product for later